Uppingham School,
Uppingham,
Rutland
LE15 9QE
Alexander Technique is well established in the music department at Uppingham School and also recognised as part of pastoral care in the school. Many of the music scholars have regular lessons to help fulfil their musical potential, but many say they find it just as useful for everyday life. For musicians or non-musicians, lessons provide an invaluable breathing space in the busy school week:  pupils can allow pressure to fall away and find the easier co-ordination that flows from a quiet space within mind and body. They report being able to handle stress or tiredness better, to sleep better, to be less reactive to situations and generally to find more comfortable ways of operating. 
Lessons can include helping a musician play more easily, working on the co-ordination required for sport, thinking about the use of technology and how it affects posture, and helping a would-be politician or academic stay embodied while speaking.  Any activities that interest the pupil can be explored in a safe and encouraging place with the aim of increasing ease and effectiveness.
For music scholars, lessons are provided under their scholarship for those who choose to have them. All new music scholars have a series of group lessons at the beginning of the year. An introductory lesson is also offered free to the music staff, many of whom over the years have opted to continue lessons.
Alexander Technique running classes have also been taught to members of the school's successful cross country team, with pupils reporting faster times, taller posture and a greater understanding of their bodies when they run.
The Alexander Technique teaching room at Uppingham: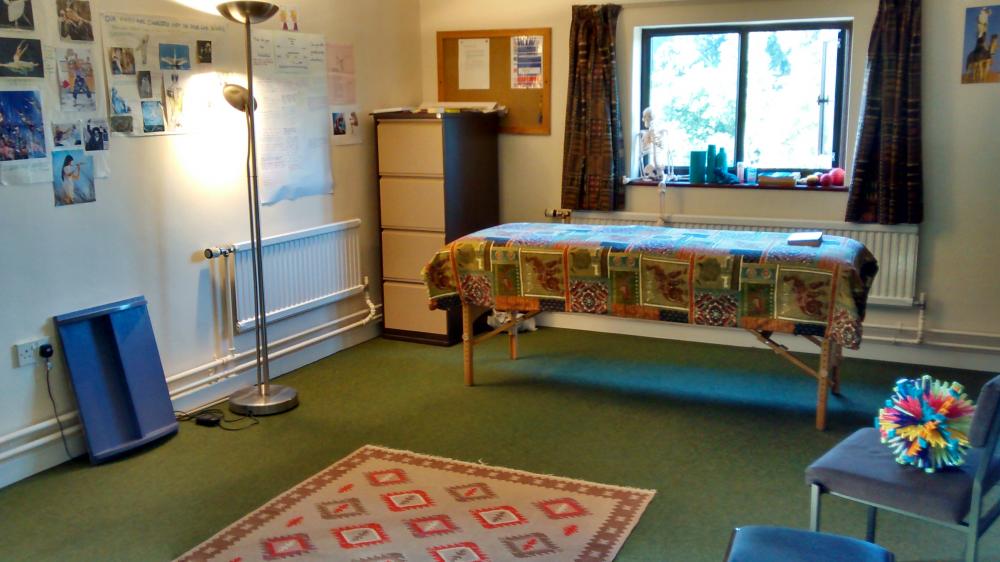 Quotes from pupils:
Alexander has helped my speaking – I have a bit of a stutter – but pausing, thinking out what I'm going to say, it then comes out more easily. My algebra has improved too – I don't rush into things as much. I can look at the bigger picture. The more I think about Alexander, the less clumsy I become and I can do things faster.
Every time I walk out of the room it is like I have had a ten-hour sleep and I am fully rested. This is a lesson that is perfect for exam season and for any stress that is being felt.
I've found that Alexander Technique has equipped me with the ability to stay calm and composed when in stressful situations, like exams for example.
Rather than feeling panicked and uncertain of what to do in some situations, Alexander Technique allows you not to panic, and gives me more time to react to a situation.
When I was in a lesson with a scary teacher, he asked me a question and I usually freeze up and don't know what to say even though I know the answer. This time, however, I had a moment of doing nothing and thought about it for a while and I managed to answer the question.
I've learnt that I can always give myself space and time whatever I'm doing. It's possible to allow myself to be tired and I'll become less tired. It has completely changed the way I operate, helped me through exams, and been an incredibly useful experience.