What does Alexander offer students in Tertiary Education?
Alexander helps students develop useful life skills, by being able to identify and change their reactions. Alexander helps them learn to look after themselves and deal with the pressure of life at college or university by learning to let go of harmful habits of tension - mental, physical and emotional.   They learn to take responsibility for their choices and to cope with life's changing circumstances.
It is possible to learn, through Alexander, a physical literacy of movement and poise, and to become mindfully aware of the interconnectedness of body and mind.  Movement becomes more co-ordinated and comfortable; especially important in the long hours of sitting that studying can require. 
Alexander lessons help students learn to listen to themselves, to develop clarity of thought and to connect to the world around them, in a new way.  Students learn more control over their attention and awareness, helping them to concentrate with more ease and to notice how they are responding to and approaching their studying, practice, exams and performance. 
Students of Alexander develop strategies to be strong in the face of challenges and that getting things wrong is part of the learning process.  Resilience comes from a "how to" approach not an "at any cost" attitude and as a result: less stress and more balanced energies.
Once students learn Alexander's Principles and how to apply them, this 'embodied wisdom' means they can more easily undertake academic work or any practical activity with intelligence, grace and skill, helping them to achieve their personal best in all fields of endeavor.
"When once a reasonably adequate part of a new generation has become properly coordinated, we shall have assurance for the first time that men and women in the future will be able to stand on their own feet, equipped with satisfactory psycho-physical equilibrium to meet with readiness, confidence, and happiness instead of fear, confusion, and discontent, the buffetings and contingencies of their surroundings."  John Dewey.
Students report that Alexander work has helped them improve their performance. They notice they don't feel so overwhelmed by the pressure of curriculums and exams and they find they enjoy life more. 
Student quotes:
My Alexander lessons were transformative, a glimpse of another way of living life. They were 30 minutes of heaven each week where I could go and just Be, a space free of expectation and judgment where I decompressed where I emerged with lightness of body and spirit.
Lucy Reeves (student at the Royal College of Music)
Having found the Alexander Technique it will be something I use for the rest of my life, learning and discovering more about myself.
Peter (student at Arts Educational Schools)
It is so nice to be reminded to take time for myself, to focus on developing an internal relaxation and sense of balance and then to project this onto my interactions with the outside world. But these feelings are not restricted to the lesson: [Alexander's] teachings are revelations of a way of life which promotes a permanent change in attitude towards posture, breathing and singing/playing.
Joseph Zubier (Choral Scholar at King's College, Cambridge)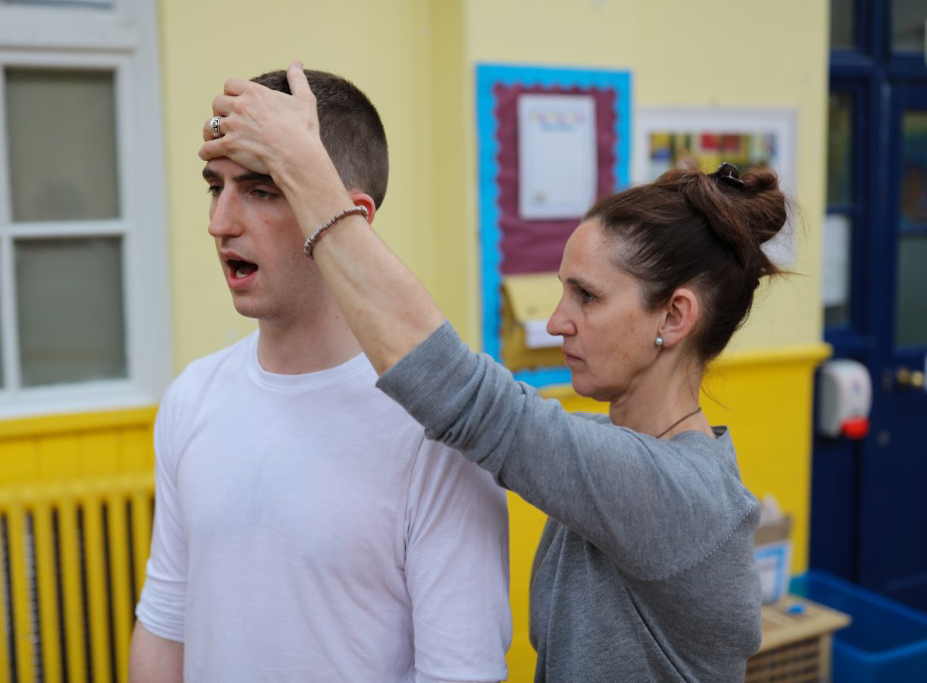 How will it work?
Our Alexander teachers are STAT qualified and have completed a 3 year training; all have DBS checks and are insured to work on a one to one basis as well as in groups. There is usually an element of hands on work alongside the work of thinking in activity, conversations and reflection that help students to become more aware of themselves.
Where is it currently taught?
The Alexander Technique is taught in many universities, music colleges, drama schools and dance schools across the Britain, Europe, America, Australia and Japan. See Where Alexander Technique is Taught for a full list.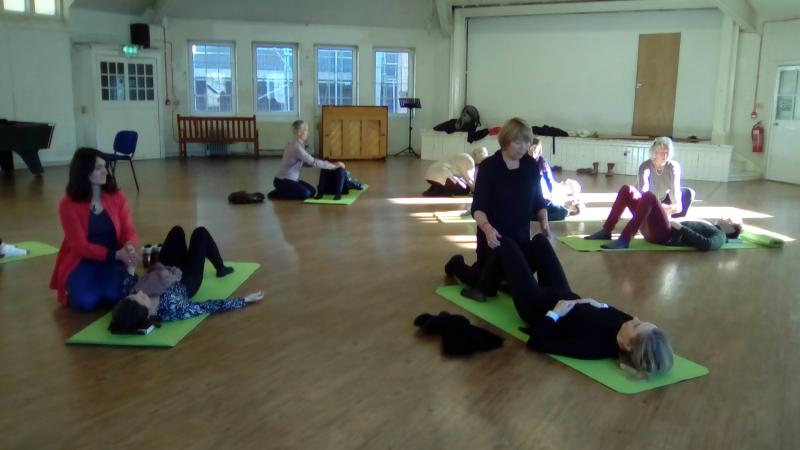 ​
History of Alexander Technique in Tertiary Education and Dr. Wilfred Barlow's research:
The teaching of the Alexander Technique in tertiary education began over 60 years ago at the Royal College of music and the Central School of Speech and Drama where experiments were done with the students, by Dr Wilfred Barlow, an esteemed Doctor and Alexander teacher.
This showed that the Singing and Acting students who had regular Alexander lessons improved way beyond what was expected of them. The conclusion of the experiment was that Alexander lessons should be the basis of the education for all students there.
Since that experiment Alexander has been taught at the Royal College of Music for the last 60 years and is now part of the degree there and is currently taught in every Major music colleges and many of the Drama schools and Universities in Britain  and around the world. 
Other examples:
Oxford University
Arts Educational School of Arts
RADA
Rose Bruford College
The Royal Academy of Music 
Guildhall School of Music and Drama 
Trinity College of Music
See Where Alexander Technique is Taught for a full list.
How to find out more
To talk to someone, email or ask any questions, please contact us.
​