Onetime session
A workshop inspired by the Alexander Technique for wind and brass players and singers, professionals and students, and Alexander Technique teachers
Fiona has been a professional musician for over 25 years. She has extensive experience as an orchestral and chamber musician, with ballet and opera companies and in the theatre.
Although she came to the Alexander Technique in response to a car accident, she would say that it has been an invaluable tool helping her to navigate the various challenges of life as a performing musician.
The workshop will explore inside the body- freedom and release, balance and alignment in preparation for optimum breathing and support - and also what happens around us in the performance situation. These are the inside and outside of the working title.
There will work on strategies, including spacial awareness exercises, for maintaining and developing better use of ourselves while we engage more fully with performing. The aim is to link expressive gesture to more ease of doing including the important issue of what gets in our way especially when under pressure.
There will be plenty opportunity for individual and group work, questions and discussion. Please bring instruments and music to perform.
She will be joined by colleague and fellow musician Joseph Sanders.
For more information please see Fiona's website:
http://mindbodyfreedom.co.uk/Welcome/Workshops_2.html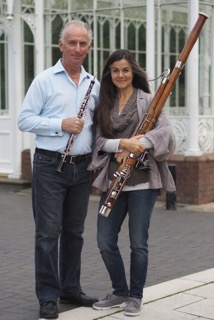 Audience
Wind and brass players and singers, professionals and students, and Alexander Technique Teachers
Venue address, website and telephone numbers
The Constructive Teaching Centre
13 The Boulevard
Imperial Wharf
London
SW6 2UB
United Kingdom