Onetime session
7th December, 2019
1-3.30pm
£30
Teachers: Jane Clappison & Lesley Glover
What to expect
This half day session offers time to connect with your own calm space.
We will be focusing on the essential roots of the Alexander Technique and explore how to use it to remain present and grounded in the midst of the festive frenzy.
The afternoon will include moments of stillness, movement and quiet reflection.
Refreshments will be provided.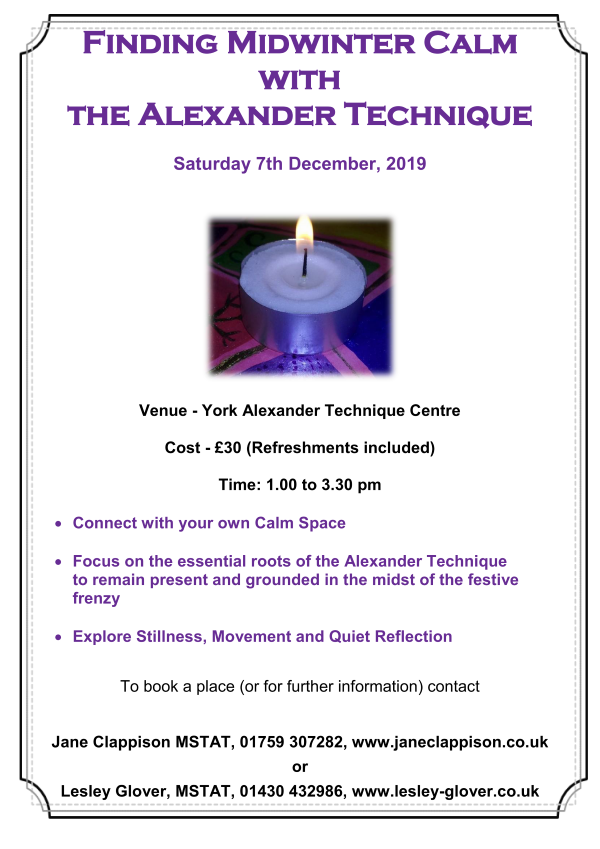 Audience
Anyone curious about how the Alexander Technique can help you in times of stress/anxiety/overwhelm
York Alexander Technique Centre
The Gatehouse, York Cemetery, Cemetery Road
York, Yorkshire
YO10 5AJ
United Kingdom